BODY RESULTZ
SUNLESS TANNING SERVICES & PRODUCTS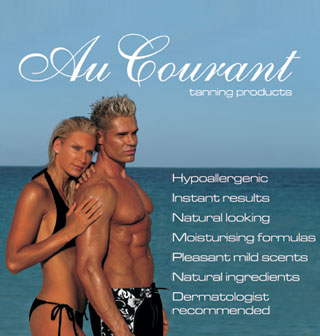 I am excited to offer Sunless Tanning Services and Products! It is my job to keep all of my clients safe from harmful UVA & UVB rays that can be extremely aging to the skin and very harmful to your health. Also, I am trying my best to offer healthy alternatives for my clients so they stay out of tanning beds. If you need further convincing, please do internet searches for topics on Melanoma (skin cancer), skin aging, loss of elasticity, wrinkling, hyper & hypopigmentaion (brown or white spots on the skin)... and all other related health hazards from sun or tanning bed exposure.
When you purchase a sunless tanning product I will provide a complimentary 15 minute consult to instruct you in the proper use & application.
If you would like a Full Face and Body Tanning Application 30 minute appointment in the Skin Care Room from me, that cost is $55 to include my product. (Does not include exfoliation)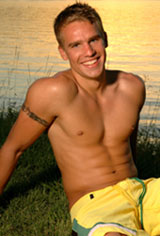 I highly encourage my clients to do a good body exfoliation before you apply the Sunless Tanning Products. I have a nice assortment of fantastic exfoliation products available for purchase.
It is always GREAT to have a body wax treatment and then apply your favorite Au Courant Sunless Tanning product, but I recommend you wait 2 days following your wax procedure before you use the Sunless Tanning product. Please see "Facial & Body Waxing" page.
"WAX ON, WAX OFF, TAN ON!"
Interested or have questions?
Call Gayle at 831-320-6663
INSTANT SELF TANNING LOTION

Au Courant Instant Sunless Tanning Lotion is a synergy of French botanicals and vitamins. Designed to create the the most natural looking tan instantly. Easy to apply–no more missed spots or application errors. Unique built in bronzer works as a guide. This Aloe Vera based formulation is streak free, non-greasy and quick drying. The active ingredient will reach it's peak in 6 hours and fade just like a real tan in 3-5 days. It will deepen and prolong a true tan, while it enhances the elasticity of your skin.

INSTANT SELF-TANNING SPRAY

Excellent for people on the go who need a tan NOW! This revolutionary product is the first of it's kind. A synergy of botanicals, vitamins, and alpha hydroxyl acid designed to renew your skin as it tans you. Great for facial and body applications, it's light & airy for a sun kissed glow.

INSTANT SELF TANNING BRONZE FACE GEL

A unique self-tanner designed for pro-longed facial results. This non-comedogenic formulation contains no oil or alcohol, so it will not clog your pores. The gel makes it easy to blend. Enriched with alpha hydroxyl acids which renew the skin as they tan you. Provides a healthier and younger looking skin. Gives your face the firming qualities of a taunt and toned complexion while simultaneously producing a sun kissed glow.

INSTANT SUNLESS TANNING MOUSSE

This non aerosol, hydrating mousse instantly creates a "gorgeous tan" without the sun. It has a unique mousse texture for ease of application. This formula contains Chamomile, Orage Peel and AHA's. It's non sticky and non streaking. After using the product your skin condition will not only exude the most beautiful color, but your skin's elasticity will be supple and baby soft.

SPF-20 TINTED SUNSCREEN

If you want immediate color with the protection you need, this is the product for you! Paba free and offers broad spectrum protection from potential damage to the skin by harmful UVA & UVB rays. Formulated to waterproof and seal your sunless tan in salt water or chlorinated water. Perfect to deepen and extend your tan. It helps to prevent aging, skin cancer and skin discoloration caused by overexposure to the sun.

ULTRA NOURISHING BODY POLISH

Natural exfoliating fruit acids are blended with Aloe Vera, Jojoba, Vitamins C, E, & A. Has toning qualities of lemon and orange oil to reveal fresh youthful skin without irritation. Au Courant & Ultra Nourishing Body Polish will moisturize and even the skin tone, vastly improving the results of your self tan application.

BODY APPLICATOR

Non absorbing professional applicator. Provides a foolproof application to the body. Just moisten the sponge and apply the sunless products directly onto the applicator. Allows you to dilute the application for a lighter tan, or apply full strength for a darker tan. Can be reused, just rinse and squeeze.

FACIAL APPLICATOR

Non absorbing professional facial flock sponge. A favorite of many makeup artist. Smooth and soft for facial applications. Can be reused, just rinse and squeeze.