Etiquette at Body Resultz Skin Care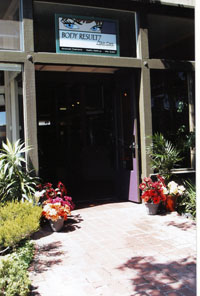 Appointments:
Since Gayle's facility is a private "one on one" experience, appointments are usually essential for all treatments. While happy to accept "walk ins" if she happens to be available, this hardly ever happens with Gayle. So, to assure the proper time allotment, new clients or out of town appointments are secured with an advance deposit of 50% of the service on your credit card. If you follow the cancellation policy, the proper refund will be allowed. If paying by Gift Certificate, please quote your Gift Certificate number at the time of booking your appointment. Cancellation policy applies to the scheduling of your appointment with your Gift Certificate.
Arrival:
To enhance your experience, please arrive 10 minutes prior to your appointment (remember to allow time for a 2 hour parking space right in front). This will ensure that you have time to unwind and enjoy your personal consultation prior to your treatment. Please understand if you arrive late, your treatment time may need to vary to be reduced accordingly. It is recommended you allow time to use the restroom before your appointment.
Gift Certificates:
Please ensure that your Gift Certificate is presented upon arrival. Please understand that Gayle is unable to provide treatment without presentation of your Gift Certificate.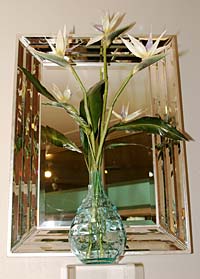 Re-Schedules:
Only ONE "re-schedule" is allowed per appointment and no more than total TWO "re-schedules" a calendar year per client. A "re-schedule" must be made THREE or more days in advance of said appointment. It is a "CANCELLATION" if made with only 2 days or less notice and then the "Cancellation Policy" applies as per section here below titled "Cancellations". For some folks (who have personal schedules that change frequently) it might work best to book your appointment just 4 or 5 days in advance as opposed to several weeks in advance. Feel free to discuss this option with Gayle as she prefers to NOT initiate a "Re-scheduling Fee" like so many other facilities have.
Cancellations:
Gayle would appreciate 48 hour notice of cancellation. If you cancel with less than 48 hours before your appointment time, reimbursement of 50% of your treatment price is necessary. A "no show" will be charged full service rate.
Etiquette:
Please ensure all mobile phones are switched off in the reception room and skin care room at Body Resultz Skin Care so each individual can receive personal and private service in a pleasant environment without stress. Children under 16 must be accompanied by an adult.
Re-Bookings:
Remember to book your next appointment before you leave to ensure availability and avoid disappointment.